MIT Kendall Square
Advancing Science and Creating Place
Location: Cambridge, MA
Size: 26 acres
The Massachusetts Institute of Technology (MIT) is transforming Cambridge's Kendall Square into a vibrant nexus where research and development institutions and commercial enterprises can collaborate to advance innovation and science and create a place for gathering.
Since 2010, Redgate has served as MIT's strategic advisor and development manager, providing consulting and entitlement services in rezoning 26 acres of underutilized land. In 2016, the Institute attained zoning rights on an additional 1.1M SF across seven parcels to start building a mixed-use development that includes new retail, residential, academic, and life sciences spaces.
As part of its Kendall Square initiative, MIT is redeveloping two sites to make way for new life sciences facilities. South of Main (SoMa) Site 2 will feature a 360,000 SF laboratory/office building with a three-story below-grade parking structure. SoMa Site 3 is a 325,000 SF laboratory/office tower, also with a below-grade garage, built as an addition to an existing 90,000 SF historic office building. The project entailed renovating the vertical structure, constructing the new lab/office tower over the multi-block garage, and architecturally tying the two together with a six-story glass atrium complete with several bridges.
Redgate led the special permit and design review processes for Sites 2 and 3 with the City of Cambridge and managed agency requirements, site enablement logistics, and overall controls, budgets, and schedules. We were also responsible for assembling and leading a large consultant team, planning and permitting strategies, design and construction feasibility, financial underwriting, and public messaging.
We continue working with MIT on its initiative and the subsequent projects to see a new Kendall Square come to life.
Services Rendered
Development Management
Planning & Permitting Strategy
Strategic Advisory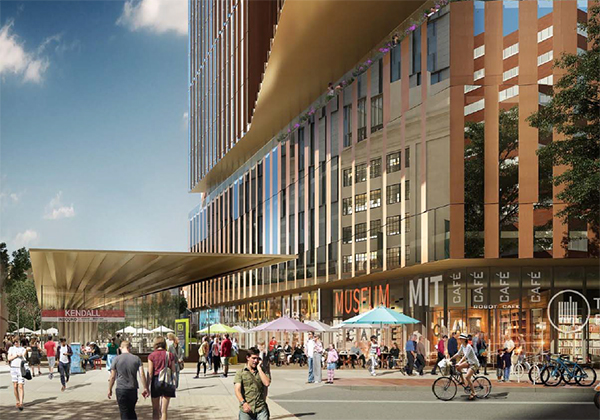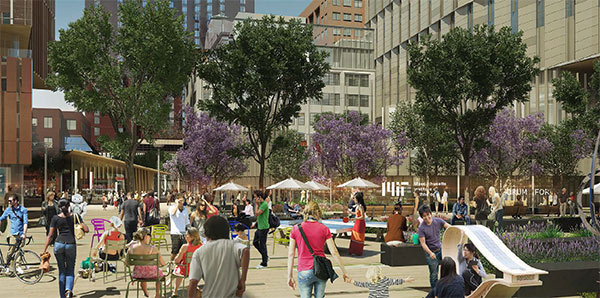 Images: By Encore